MASSADA COLLEGE















Adelaide, Australia

Learn about Massada College and Adelaide
See the Principal's Welcome or Select a Topic below or use our Search Engine
SCHOLARSHIP OPPORTUNITY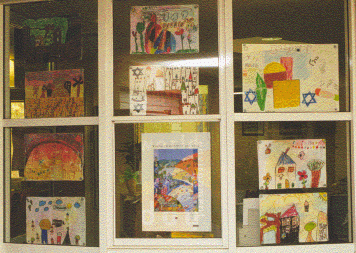 Address: 13 Flemington Street, Glenside, S.A. 5065, Australia
Link to WhereiS Street Atlas to help you find Massada College
Postal Address: P.O. Box 112, Glenside, S.A. 5065, Australia
E-mail: Massada@net-pager.net
Brief Summary: Massada College and its kindergarten, Victor Ades Memorial Kindergarten, is South Australia's only Jewish day school catering for co-educational Jewish and non-Jewish students from K-7. The College specialises in providing an individual programme for each student in small, composite classes. It is renowned for being one of the leading schools in the State in the field of gifted education and has an unusually high proportion of gifted students.
Kindergarten runs Monday to Thursday from 8:45am-12:30pm and Childcare is available Monday to Friday from 8:30am-5:30 p.m. for 50 weeks of the year. The Victor Ades Memorial Kindergarten is a registered child care provider attracting the Childcare Cash Rebate introduced by the Federal Government on July 1, 1994 through Medicare as well as the Federal Childcare Assistance (formerly known as Fee Relief).
After graduating from Massada College, students choose from both independent and public schools often within their neighbourhood or focus schools in music, gifted education, etc. which often share many similarities with Massada's ethos.



---
Support Massada College by purchasing books from amazon.com below
---
---